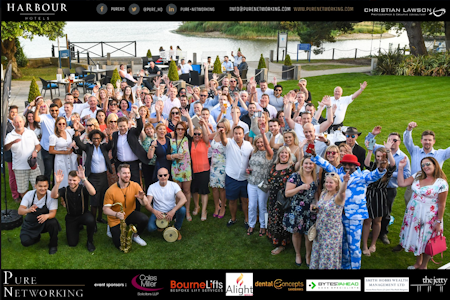 5 Benefits of Networking
Bytes Ahead has been lucky enough to sponsor some local business networking events recently, thanks to Pure Networking Bournemouth (www.purenetworking.com)
We get a lot out of these events and know that other people do too, so we've tried to sum up what we think are the key benefits of networking.
1. Generate opportunities for your business
Let's face it, this is probably the reason that most people will go networking – to look for the kind of high-quality referrals their business needs. And whether a direct lead from a member of the group or a referral to someone they know, leads will have a level of 'pre-qualification' because the people you network with have the opportunity to get to know what you do.
2. Raise your own profile
Whether you are networking for your own business or on behalf of your employer, raising your personal profile is definitely a benefit of networking. As an employee, networking could find you a promotion or an exciting new opportunity in another company. As a freelancer, being more visible will help you stay ahead of your competition amongst your network – and beyond.
3. Get fresh ideas or a different perspective
It's very easy, whatever your role, to get tied up in the daily grind and forget to step back and reflect once in a while. Networking is a great opportunity to do this; to pause and see the bigger picture. Whether our network is based on geography or on industry, there will always be opportunities to keep up with trends. Coming away with a great new idea, however simple, could be as valuable as coming away with a new lead.
4. Be a positive influence
There will be people in our networking groups from time to time who would benefit from our experience and to know that we have faced (and overcome) business challenges too. As well as the satisfaction of having supported someone else, the time may come when you will be the one needing advice.
5. Have a good time!
Although this probably isn't the reason we go networking, having fun and potentially building some lasting friendships could definitely be a positive 'side-effect'. You may start to think of your network more as 'colleagues' than as business associates, a particular benefit if you are self-employed. Relationships that started out as professional can evolve into friendships too.
To gain all of these benefits from networking, you do have to invest in the process. Your network will learn to trust you because you share, you reciprocate, and you show up regularly enough – not because you come with a "what's in it for me" attitude.