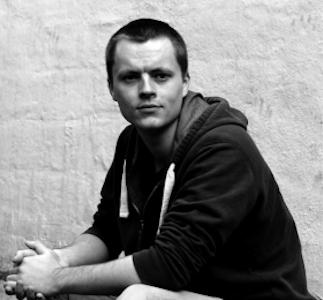 The next generation of coder
To celebrate World Youth Skills Day #WYSD2019 on 15th July we've had a chat with the youngest member of the Bytes Ahead team. Here's what Tom had to say about his journey so far – and his advice for fledgling coders.
Hi, I'm Tom and I'm 26 years old. I was born in Bath and went to Beechen Cliff Secondary School and Sixth Form. After finishing my A levels, I studied Applied Computing at Bath University and graduated in 2014.
When I was at school, I knew I wanted to do something with computers, but I wasn't exactly sure what. It wasn't until I first became exposed to programming during my A levels that I realised that software development was something I wanted to do. The course I did at university had several programming modules; I enjoyed them so much it further confirmed that I wanted to do this as a career.
From my first experiences of coding during my A levels, I was fascinated. I found that, with just a few lines of code, I could get the computer to do something I told it to do. To me, that was such an amazing and powerful thing. I also love the problem-solving aspect of coding and that I learned something new every day, whether it be a new language, piece of technology or new method for performing a task.
I really enjoy working with Brent at Bytes Ahead, especially because of the diversity of languages, platforms and projects that we cover. It's exciting to be working on so many interesting projects, whether it revolves around web, mobile or desktop development. I also enjoy the entire development process, from initial concept to the finished product. It's extremely satisfying to see the finished products and how they've progressed from an idea into a bespoke piece of software.
What advice would I give to young people looking to get into coding? I'd say work on a few small projects in your own time to begin with, even if you are doing programming as part of your studies. It's amazing how much you can learn by doing this. There's a staggering amount of material out there on the internet to get you started with any language or platform. Once you have some knowledge under your belt, you can move onto more complex challenges. I think it's also important to know that coding is not something that can be learned in a few hours of YouTube tutorials, but if you are consistent and continue to build upon your existing knowledge then you will soon become a master!